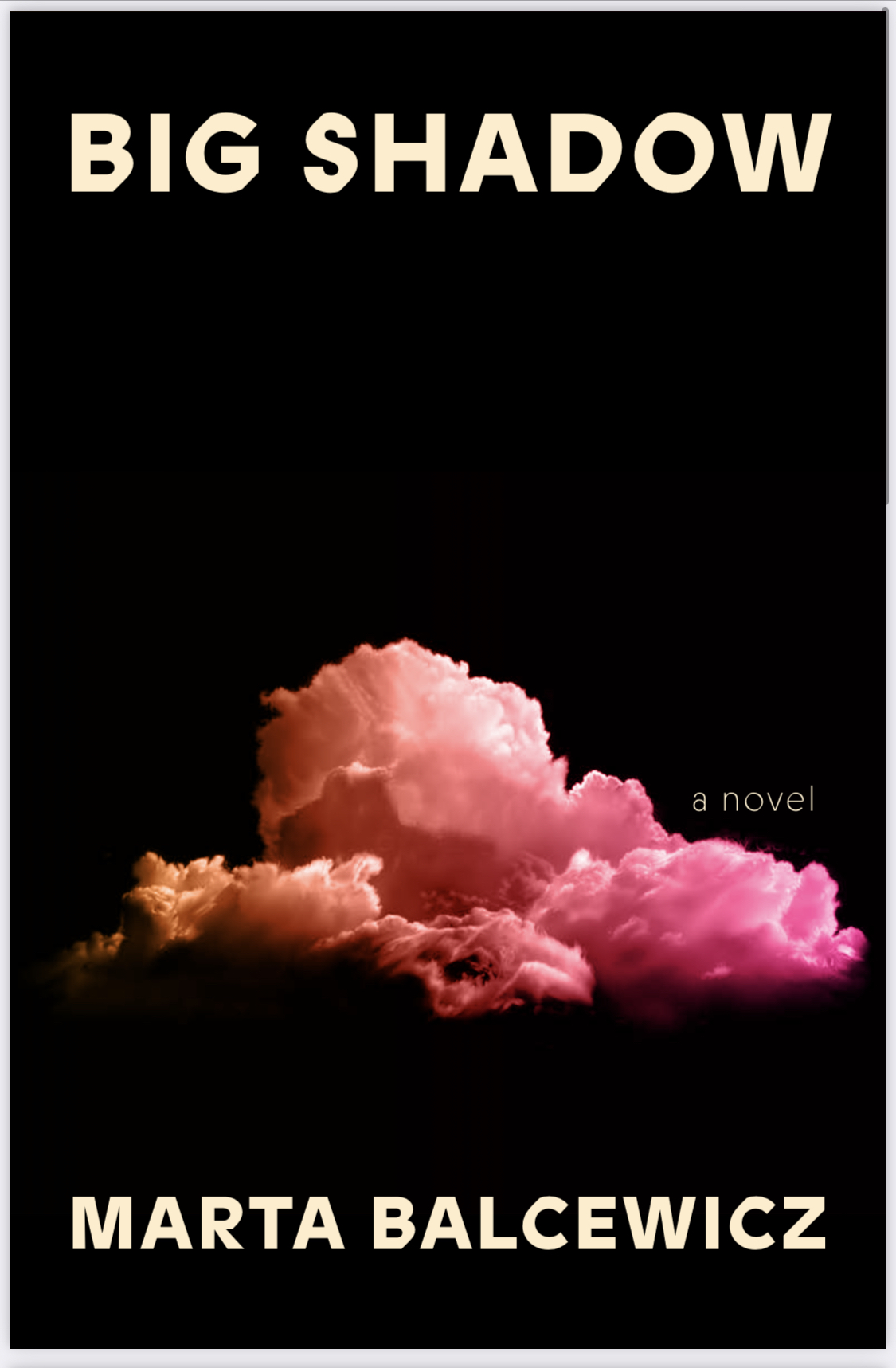 My debut novel BIG SHADOW is out with Book*hug Press (May 16, 2023).

You can order it from your local indepedent bookstore, the press's website, bookshop.org, and other places that support the book & lit community.

PRAISE FOR BIG SHADOW:

"Preternatural, radiating warmth and coldness and colour and light, Big Shadow brims with intelligence and wit. While one world flickers in the background, our narrator enters another, but by the end, we see that the flickering is, amazingly, reality too. I never quite knew where this novel was taking me, which is exactly where I wanted to be going." —Amina Cain, author of Indelicacy

"Marta Balcewicz's Big Shadow is a deft portrait of artistic ambition and the troubled pursuit of truth. This story of everyday grifters—the small town proselytizers and desperate musicians—captures how difficult it is to untangle oneself from the narratives that are imposed. Smart, ironic, and tender, with prose as sharp as a scam, Big Shadow is the first of many excellent Balcewicz novels to come." —Isle McElroy, author of People Collide and The Atmospherians

"Big Shadow is a quietly radical novel, in which a strange woman in an absurd world disorients us, so the story can remind us that actually, it's this life that is absurd, it is we who are strange. Marta Balcewicz's unflagging focus on the beauty of the world's lost and forgotten things beseeches us to stay still, just for a second, and pay attention. Funny, moving, and a pure delight." —Thea Lim, Scotiabank Giller Prize shortlisted author of An Ocean of Minutes

EXCERPT:

"The First Poet" in Hazlitt (May 10, 2023)

PRESS FOR BIG SHADOW:

Chicago Review of Books review by Arturo Vidich
Toronto Star review by Jean Marc Ah-Sen
Electric Literature: "15 Small Press Books You Should Be Reading"
Vol. 1 Brooklyn: "Books of the Month: May 2023"
Literary Review of Canada review by Kelly Baron
Winnipeg Free Press review by Dave Williamson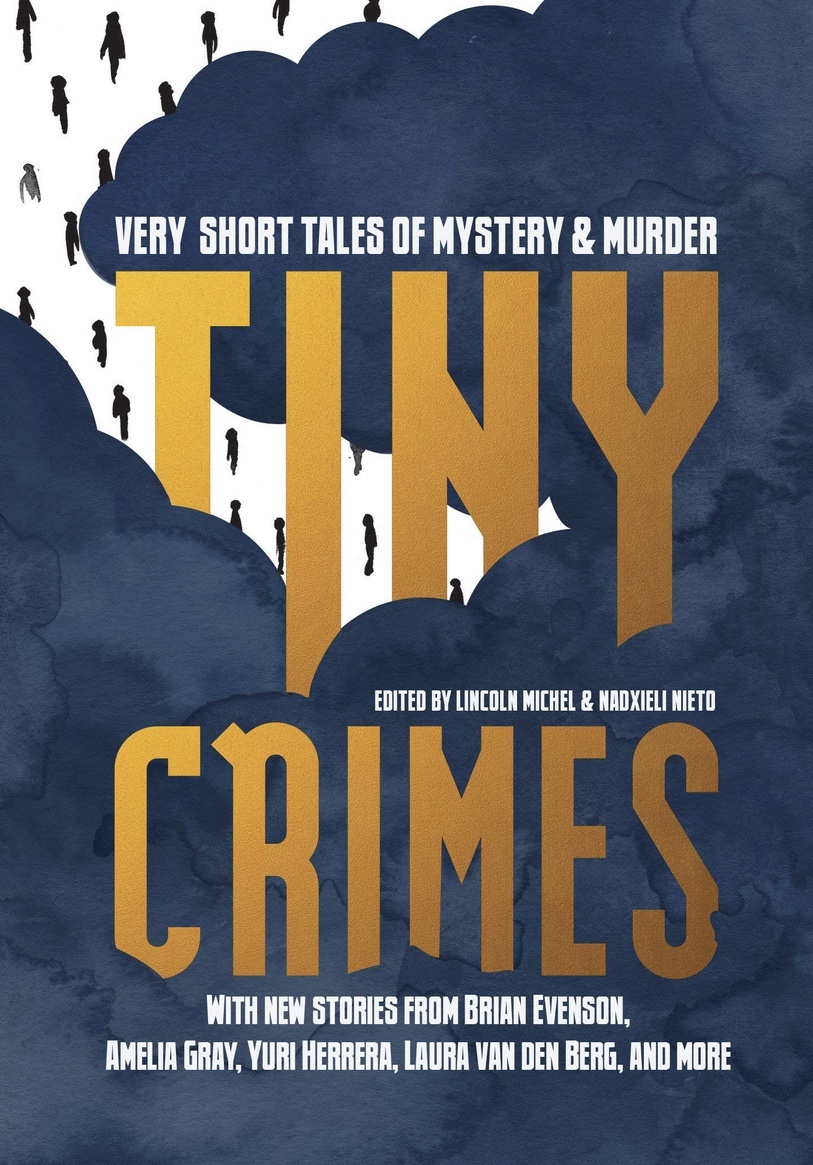 The anthology TINY CRIMES, Very Short Tales of Mystery and Murder, is out with Catapult (June 2018).